Tresorit
End-to-End Encrypted Cloud Storage
Protect your files with end-to-end encryption
Keep your sensitive data safe from hackers, snooping governments and the dangers of internal breaches. Secure your files all the way from your computer to the people you share them with. With the end-to-end encryption technology of Tresorit, nothing leaves your device unencrypted. Only you have the keys to read the content of your files.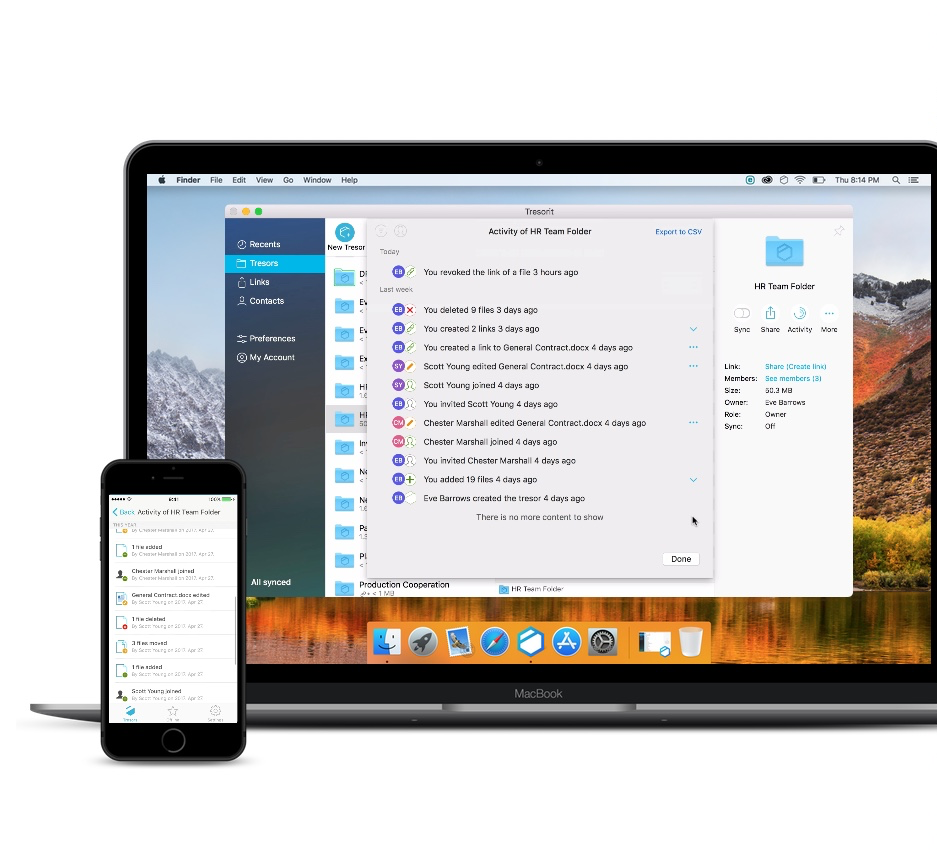 Work securely from anywhere you want, across offices, and on the road. Upload and access your files with zero-knowledge encryption from any desktop and mobile device using Windows, macOS, Linux, Android, iOS, Blackberry and Windows Phone.
DOWNLOAD DATASHEET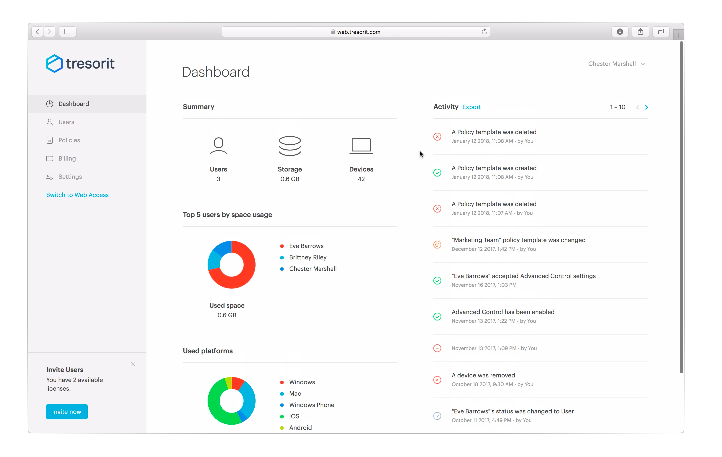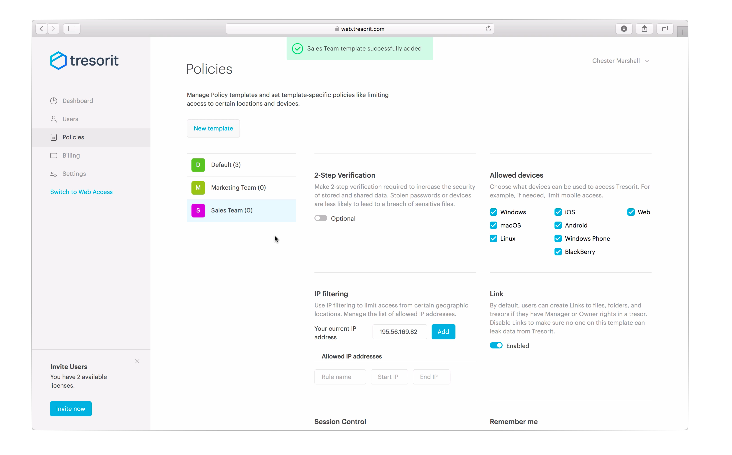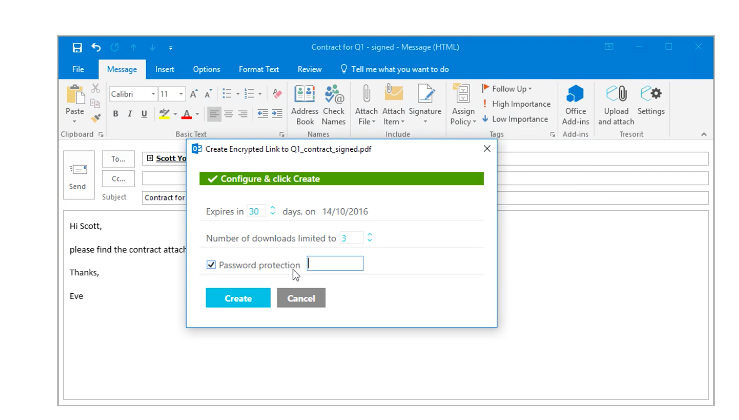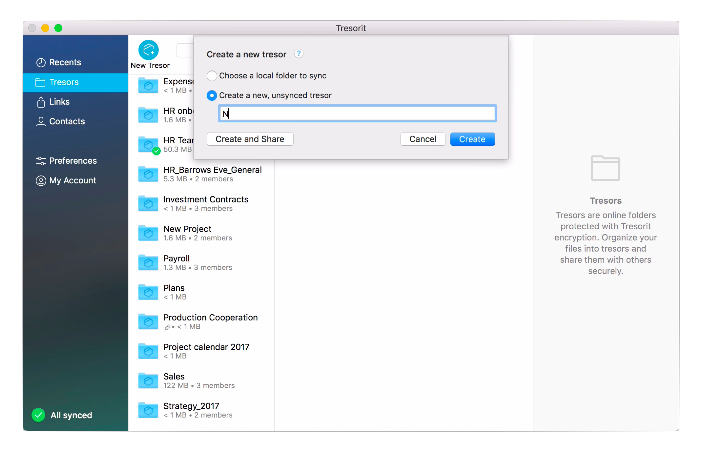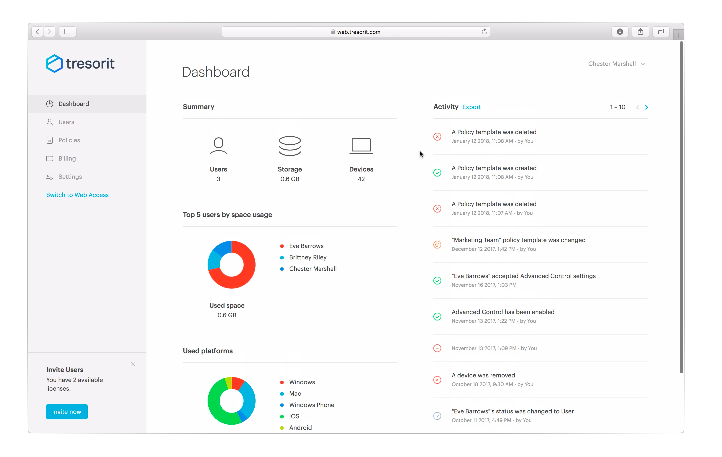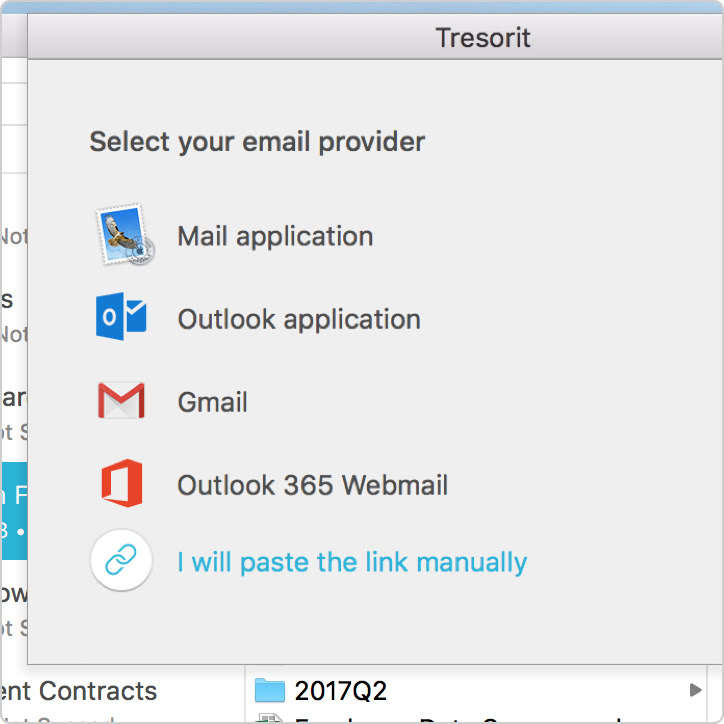 Replace risky email attachments
Use password-protected links to send files instead. Revoke access with a click.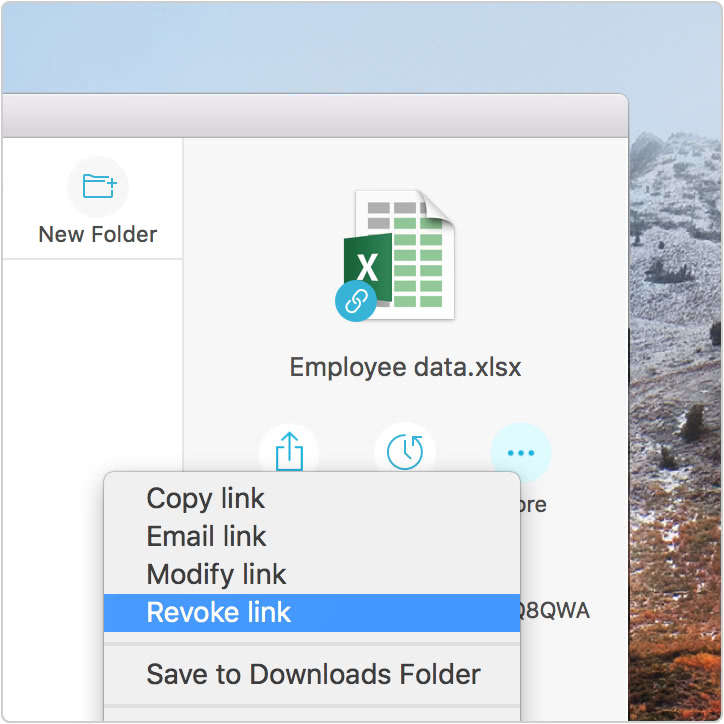 Manage who can see your files
Decide if files can be copied, emailed, printed or shared. Revoke access anytime.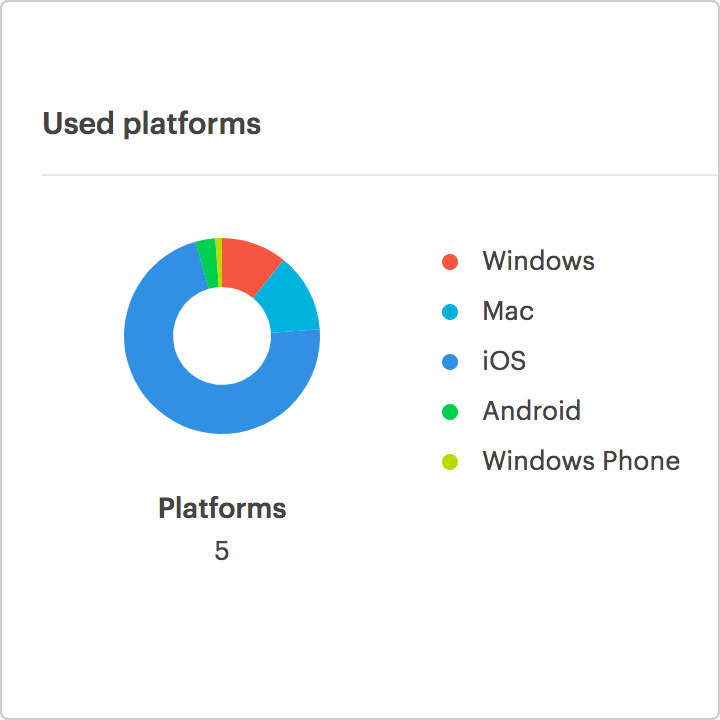 Stay in control with the Admin Center
Set up security policies for teams. Manage users, groups, and oversee activities.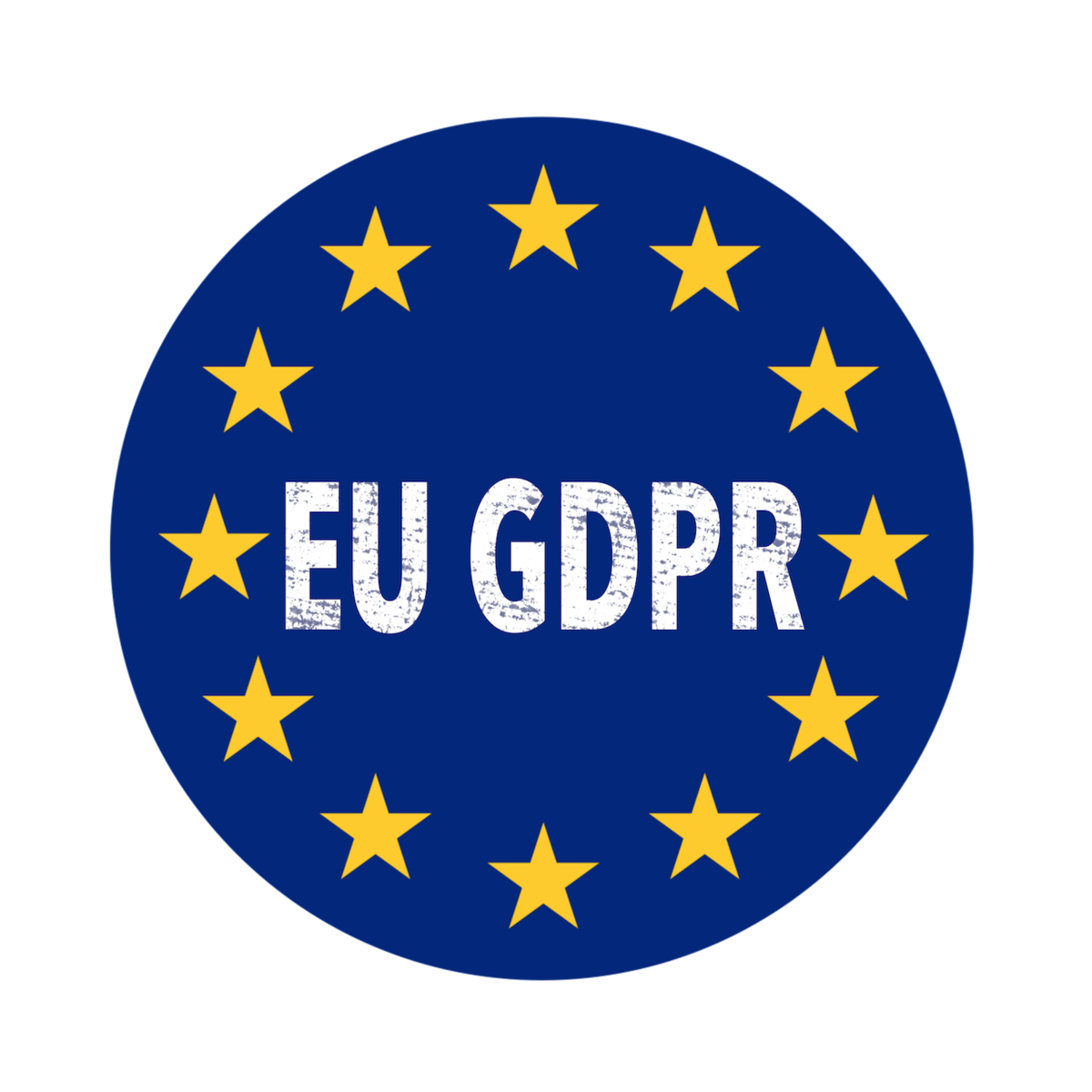 Make the cloud GDPR-friendly
Cloud-based applications make your life more convenient. They could create risks for your data, though. Under the GDPR, you as a data controller are responsible for protecting all personal data you manage throughout its processing lifecycle. With encryption, syncing & sharing your data conveniently in the cloud while being compliant with the new law is easy.
GDPR Compliance Ebook

Built-in end-to-end encryption
Zero-knowledge authentication
1,000 GB encrypted storage / user
Secure access on up to 10 devices / user
Syncing of existing folder structure
Unlimited version recovery
Unlimited activity history
Permission control
File sharing with password-protected links
2-factor authentication
Outlook integration
REQUEST QUOTE
Security policies
Team-level file control of shared files
Advanced team-level file control
Password recovery by admins
Active Directory integration
Digital Rights Management
Remote wipe
HIPAA compliance
Custom branding
Onboarding + migration assistance
Phone support
ADDITIONAL DOCS
The Tresorit story started when Istvan Lam, only 12, received his first cryptography book as a gift from his family. It sparked his interest in cybersecurity and led him to start his fight for digital privacy in his late teens and research cryptography further. Ten years after in 2011, he founded Tresorit with two other students and the head of a leading IT security institution. Since then, Tresorit has grown into a company bringing secure collaboration to teams all over the world.